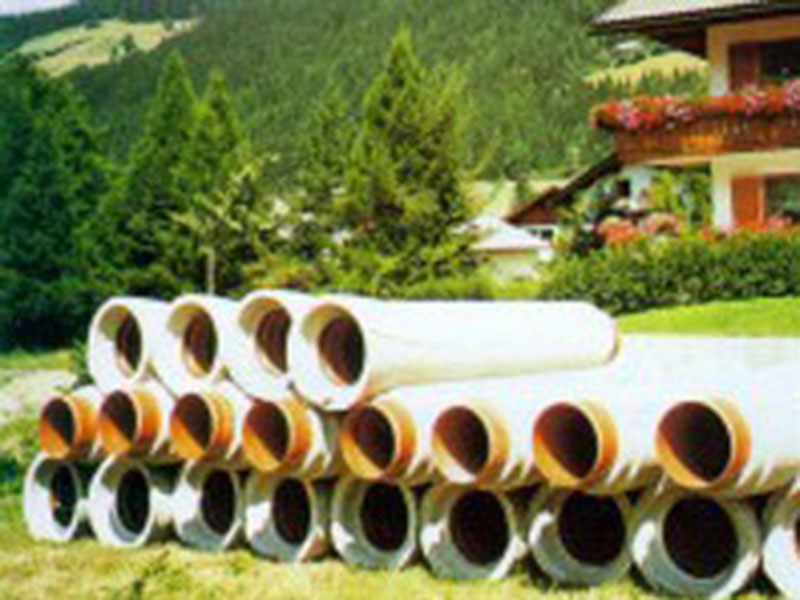 High resistance vibration compressed pipes without flat support base with internal coating with a rigid PVC pipe, all produced in compliance with standard DIN 4032 DIN 19534 complete with double joint with double gasket for waterproofing at 1.5 bar.
Product diameter
DN   300 x 2000
DN   400 x 2000
DN   500 x 2000
DN   600 x 2000
ITEM OF CONTRACT SPECIFICATIONS
PIPES IN VIBRATION COMPRESSED CONCRETE ROUND SECTION, LENGTH  2000  mm. WITH CUP-JOINT IN COMPLIANCE WITH STANDARD DIN 4032 SECTION KW-M, TYPE "FABEKUN", COMPLETE WITH O-RING SLIDING GASKET AND INTERNAL COATING WITH A PIPE IN RIGID PVC IN COMPLIANCE WITH STANDARD DIN 19534 COMPLETE WITH EMBEDDED WATERPROOF GASKET. FOR THE INSTALLATION, COMPLIANCE WITH STANDARD DIN 4033 IS REQUIRED.