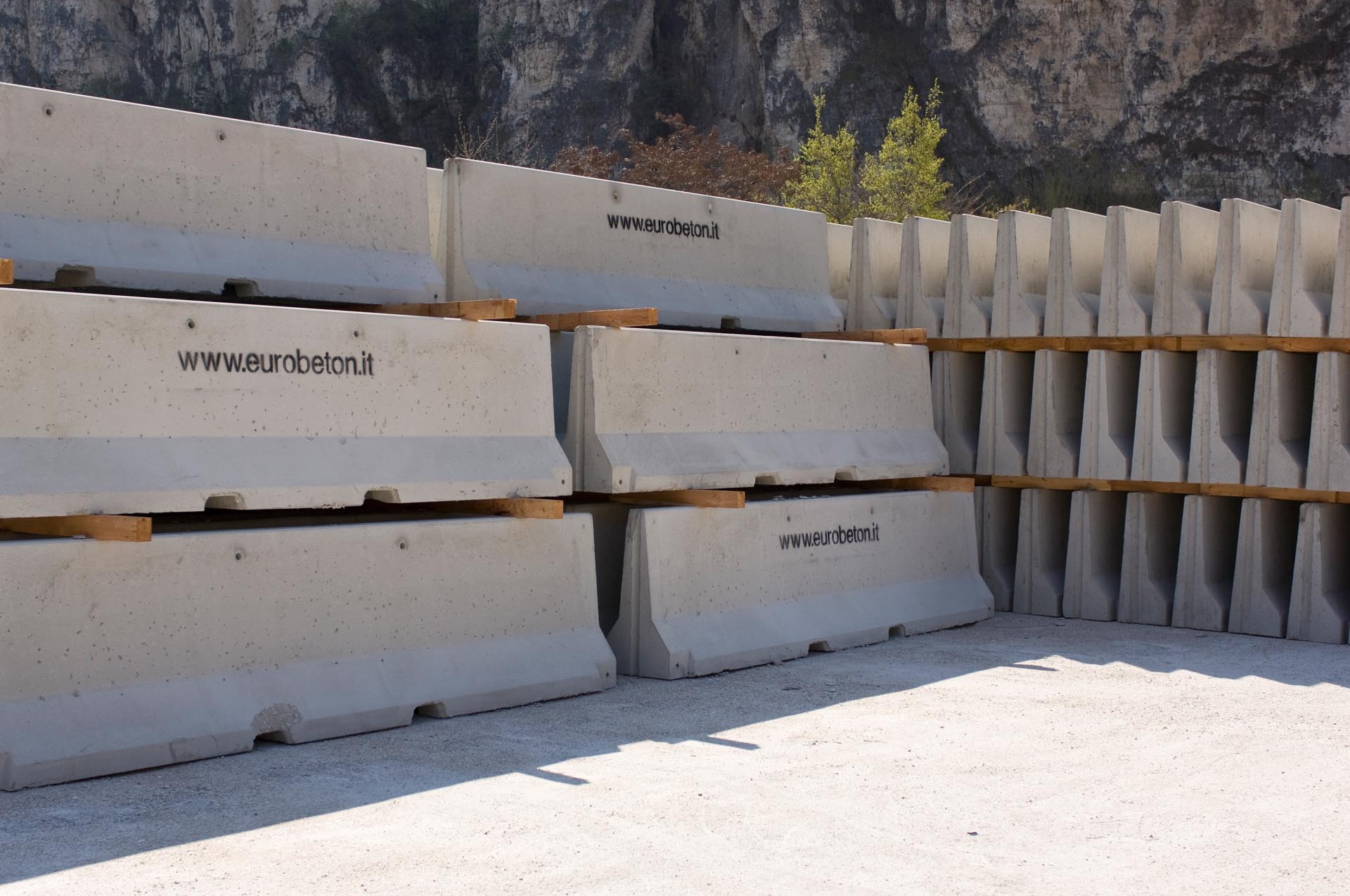 Versions with double base
600×1000  l=2000
600×1000  l=4000
600×1000  l=6200
Version with single base
480×1000  l=3000
Optional:
Upper barriers open or closed H.1000 or 2000 mm.
Kit with plates and bars for connection
ITEM OF CONTRACT SPECIFICATIONS
"NEW JERSEY" TRAFFIC DIVIDERS FOR SAFETY IN ROADWORKS, IN VIBRATED REINFORCED CONCRETE. SIZE WIDTH 600 HEIGHT 1000 IN ELEMENTS 4000 mm LONG. EMBEDDED JOINING WITH HALF-CIRCLES PROVIDED FOR THE EVENTUALE MOUNTING OF STEEL POLES WITH CENTRE DISTANCE OF 4000 mm. PLAIN CAST (24 hours of setting in the metal forms).