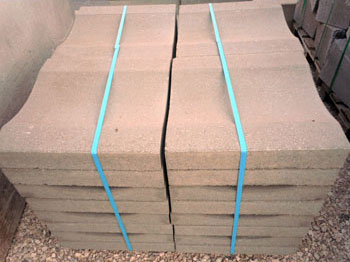 French drainage channel made of vibro-compressed, double-layer concrete (ECO); perfect for the realisation of drainage channels as well as the disposal of rainwater.
Modells

500×500  H=80
500×500  H=120
ITEM OF CONTRACT SPECIFICATION
French drainage channel mod. "eurocun" of vibro-compressed concrete type RCK 40N/mm.2. Further details: PORTLAND concrete, Type 42,5R. Dimensions: 500 mm in the lenght and 500 mm in height. – Weight respectively 32 kg.